Fab Blankie
Jackson Five? Yes? No? That's kind of the feel I was going for with the blankie I made for little Michael. I call it the Fab Blankie. Or maybe the Fablankie. Whatever. Here it is.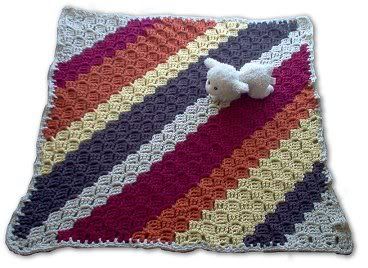 I don't know when I will actually be able to give it to the little guy, since he's 2 hours away in a Children's hospital, but I'm sure he knows it's here waiting for him.
I didn't write the pattern down as I went. To be honest, I was just trying to use up all that yarn. Do the colors seem familiar? A lot of them are leftover colors from the bagholders.
Fear not, my loyal minions. I have a nephew about to be born in about a month. He will need to be blankie fabulous, as well. I'll jot down the pattern for you then. I promise.
Now go back to work, or homework, or cleaning, or whatever it is you should be doing instead of playing on your computer.
Labels: crochet