WWJMD?
No. No, I have NOT completed the Ten Day Turnaround. I have not even started it. I know. I KNOW. I said I would. A week ago. I KNOW. It got busy around here. Lots of work. No time. And, yes, I know that the whole point of the Ten Day Turnaround is to help people, like me, to find the time to get the house organized and in a position to keep it relatively clean. Relative to a crack house, anyway. So, really, the fact that I have not even started the Ten Day Turnaround yet is proof that I am the very person who NEEDS it.
I've been trying to think up a way to motivate myself. Some way to get moving. Inspiration. Yes, a clean house would be nice. That's not the point. I need some way to make it just a bit more FUN.
I considered putting all one hundred cleaning items on individual papers and pulling each one randomly out of a bowl. But, then I realized how long it would take to write them all down. Scratch that.
I also thought that it might be fun to time myself. Each task would have a twenty minute time limit, or something like that. But, that stressed me out. Because ten items for twenty minutes each would be more than 3 hours. Right? Did I do the math right? Whatever. It's still a stressful amount of time.
It even crossed my mind to dress up like a crazy old cleaning lady, complete with warts on my nose. I could walk around the house mumbling and cursing about the dirty slobs I work for. But, that would involve shopping for a costume. I'm far too cheap for that. Although, I may keep my eyes open at yard sales this summer.
So, as I was discussing Charlie's Angels with a co-worker this week (because what ELSE would I talk about?), I thought of something. I just need to ask myself
WWJMD
? What
would
Jill Munroe do?
She'd get her hair done. Duh. Hair like that doesn't just HAPPEN. So am I. Getting my hair done. On Thursday. I'm getting a Farrah Fawcett haircut. I'm SO excited. I haven't had layered hair that I can feather since.....well, since it was in style a few decades ago. It looked really bad on an eight year old, though. It will look AWESOME now.
Jill Munroe would also call her Angels, of course. So, that's what I am doing now. Calling all my angels.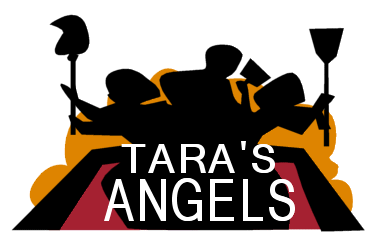 The original plan was to do the list on my own. I told the rest of the family not to worry about it. I would handle it. Why? I don't know. Temporary insanity. I'm
far
too busy to do a list like that on my own. Not when the monsters walk behind me dropping cereal and dog hair and dirty clothes onto any surface I clean.
So, I've called in MY angels. My kids, husband, pets. Whoever.
It's all about delegating, peeps. Delegating.
I'll keep you updated. I promise. I work a lot less this week.
Labels: 10 Day Turnaround, Charlie's Angels